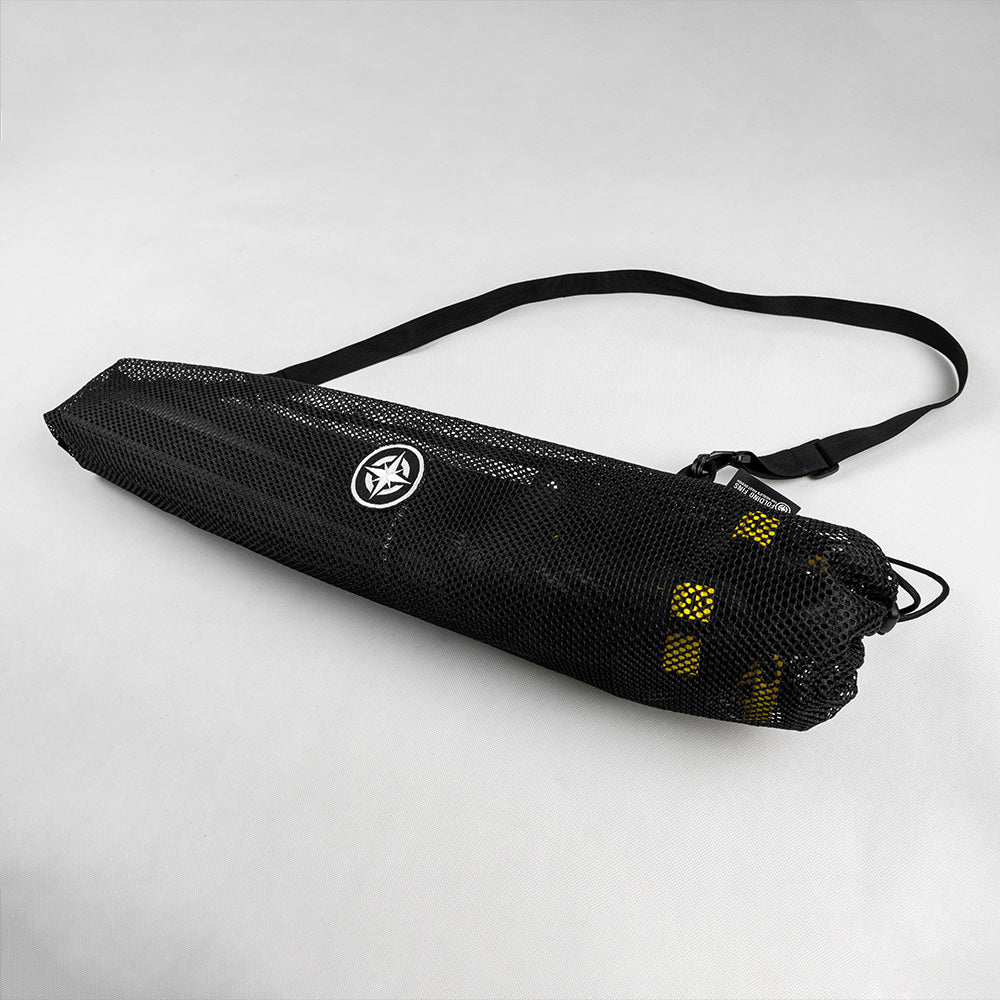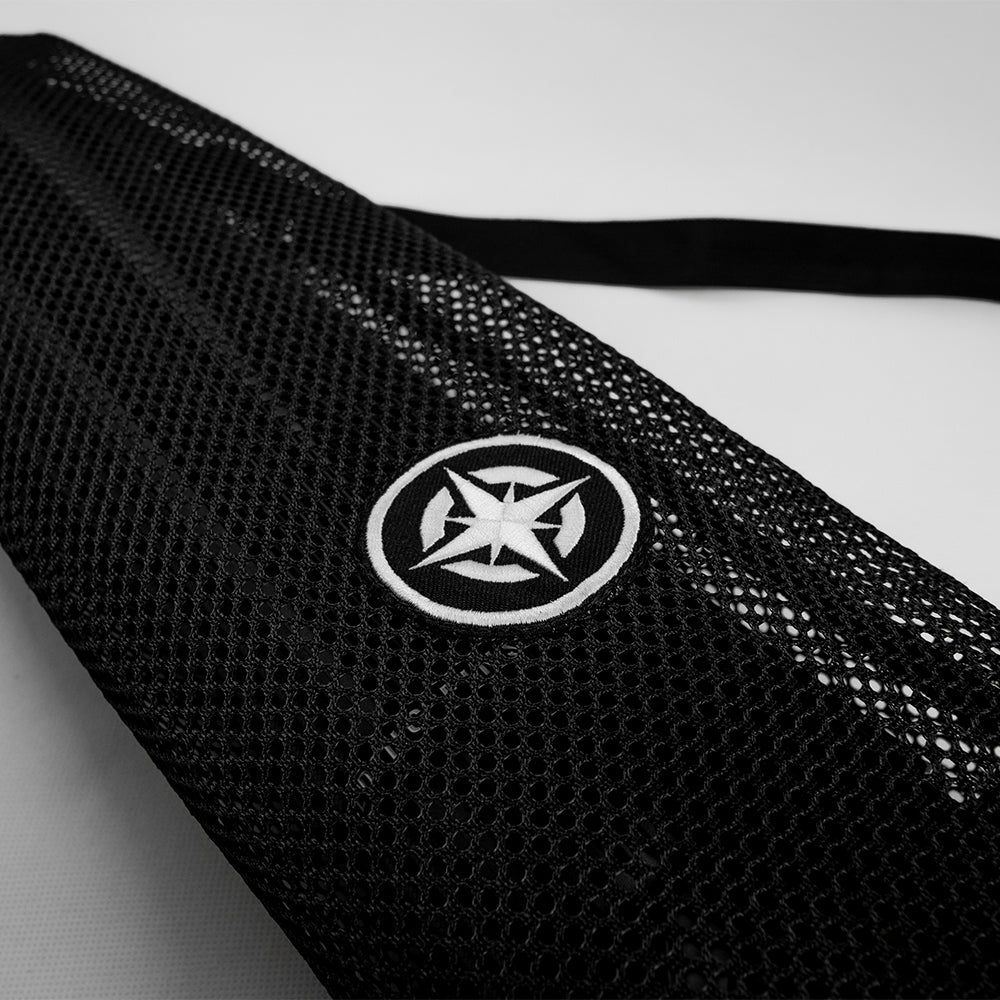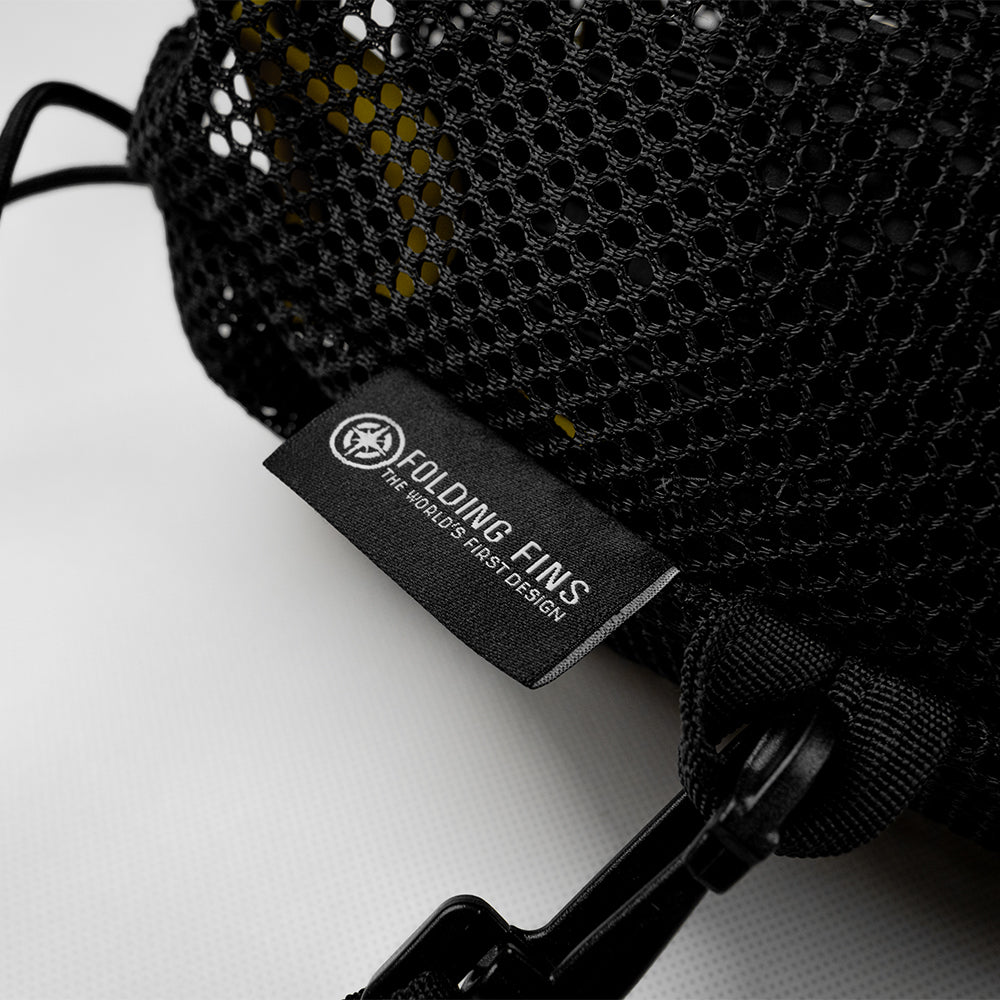 Folding Fins Travel Bag - Transforming Steel Exclusive Fins Travel Bag
---
Folding Fins special travel bag
*This product does not include Folding Fins
High Density Polymer / Nylon Fiber / Titanium Alloy
Gross weight 3.7 lb. / 1.7 kg

fold
23.7 in. / 60.2 cm long
3.3 in. / 8.5 cm wide

Open <br/>Length 23.7 in. / 60.2 cm
11.6 in. / 29.4 cm wide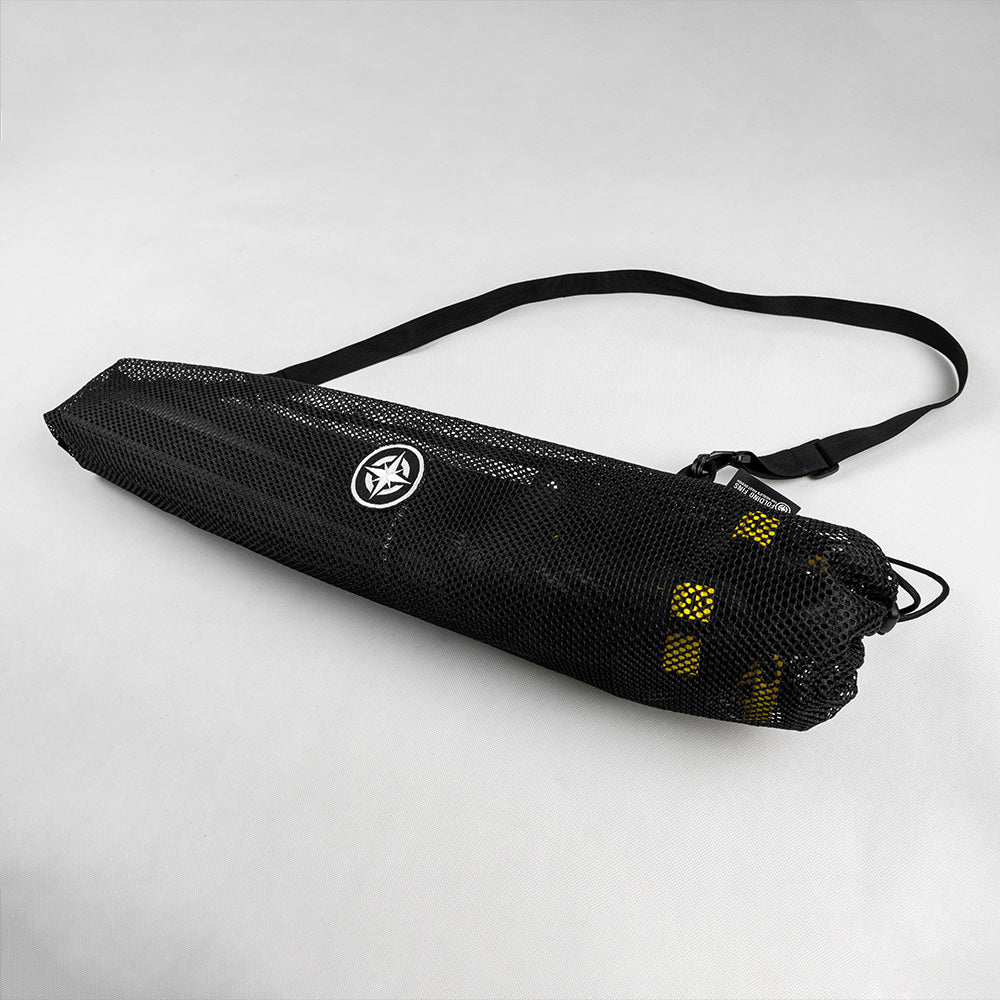 The Future In Your Hands
Folding Fins can be deformed and folded like fish fins, and can be easily folded and unfolded in seconds with a simple click and flip!
Fold & GO
Make diving more convenient than ever, a pair is only 1600g, light and easy to carry.
Save up to 3 times the space, so you have enough space to put more items Say goodbye to bulky diving equipment and welcome worry-free travel!
Fit Them By Yourself
Utilizes an advanced adjustment system that provides unrivaled precise sizing.
Dive as much as you want, because Folding Fins have become your exclusive order!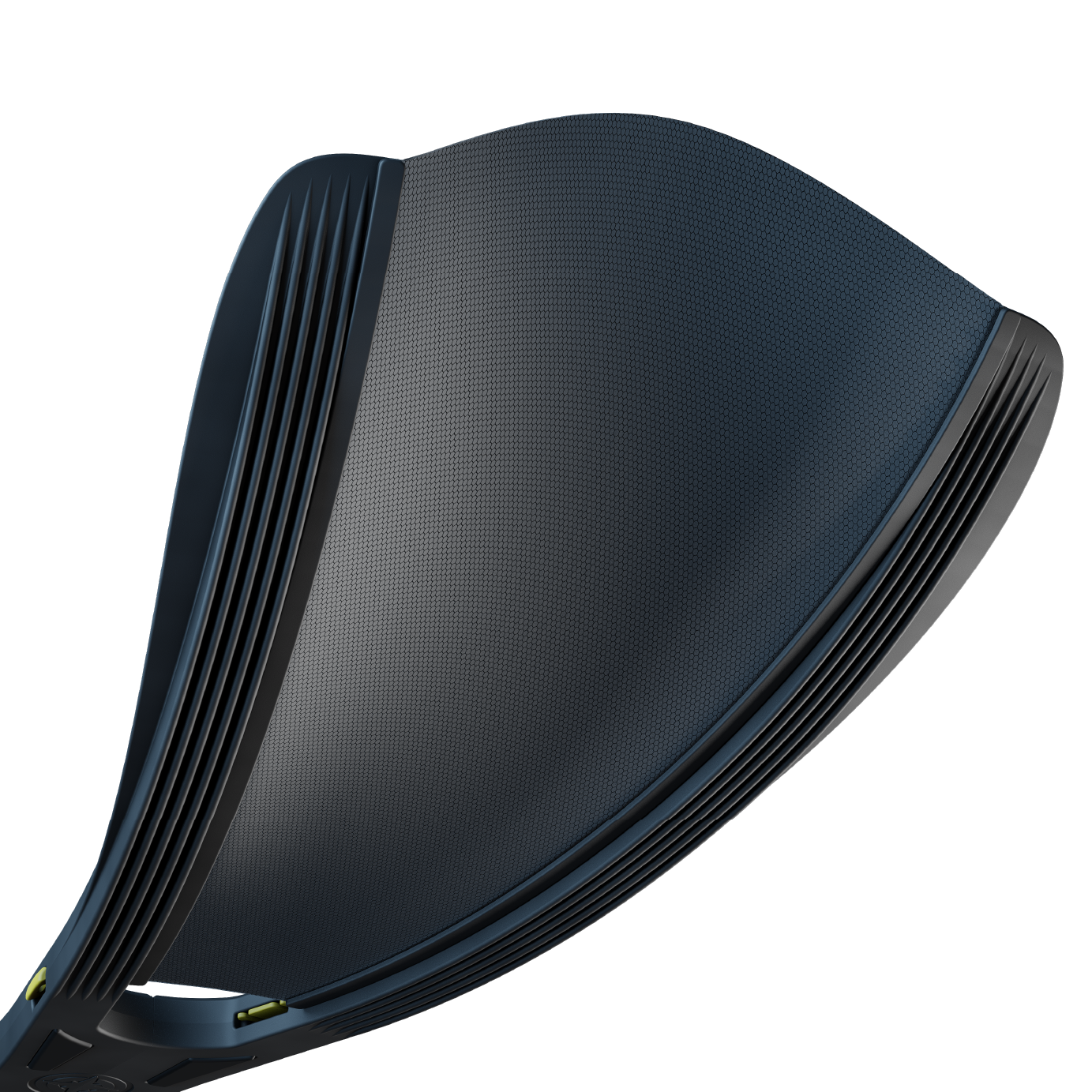 Designed and manufactured by EXOTECH in Poland
Accurately calculated the Folding Fins that are the lightest in weight and smallest in size, but can bring huge propulsion at the same time!
The world's first, lightweight and foldable design Lightweight, fast storage!
Ultra-tension technology film, scratch-resistant, durable and anti-UV acid-base!
High-tech, super tough! Bionic design, kicking labor-saving and efficient!
Smartly adjust foot covers, suitable for all sizes and foot shapes, overshoes!
A single stick is only 600 grams!